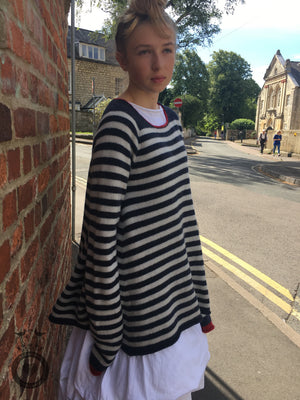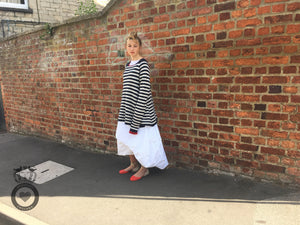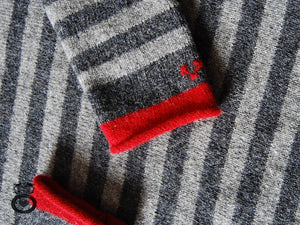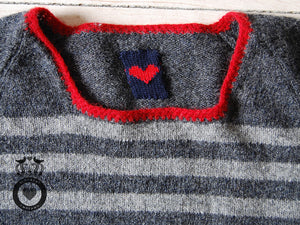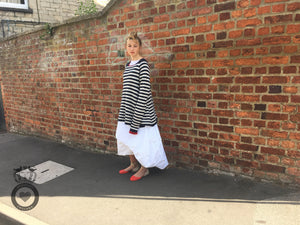 A-Line Oversized Stripe Sweater
The A-Line Oversize Stripe Sweater is an oversize version of our classic A-Line Sweater, one of our most popular pieces. It is a large and long pullover that is woven in a hard English Merino with a red crocheted neckline and red cuff. This rugged and hard-wearing loose sweater is extremely fun to wear.
We also are making this A-Line Oversize Sweater in cashmere.
100% English merino wool

Hand loomed in the UK

Cashmere available by order - 3 week wait, price upon request.
Returnable within 28 days.