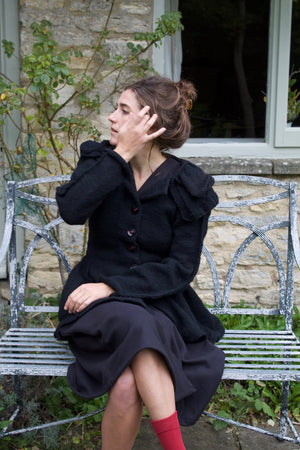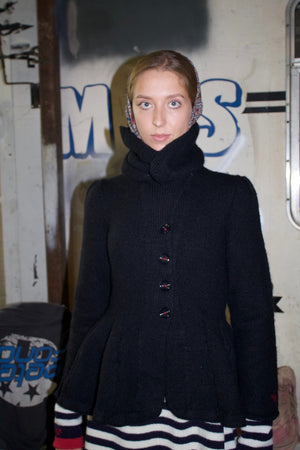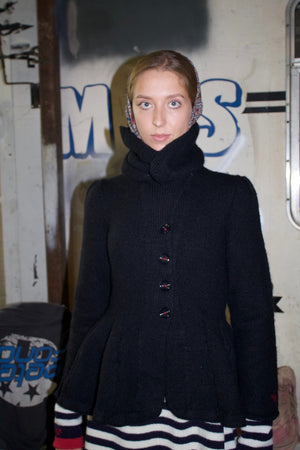 Orson Jacket
The Orson is a very special hand-knitted, felted jacket made with 100% English merino wool. The bodice clings tight to the torso with an accentuated flared peplum made possible by pleats sewn on the outside, these also give more structure over the hips. 
The collar is made in two layers so that you can fasten it around your neck like a rosebud.
100% merino wool

Hand knitted and felted in the UK
Returnable within 28 days.