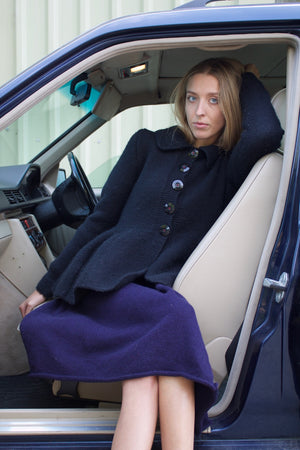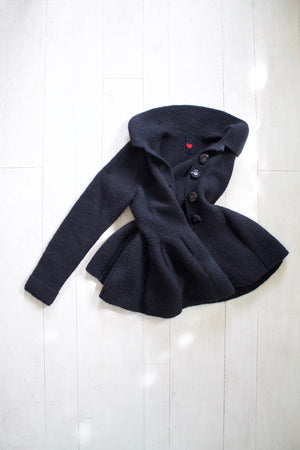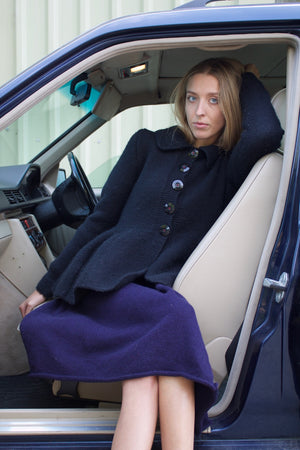 Marlene Garter
The Marlene Garter Jacket is hand-knitted using hard English merino wool. Once the knitting process is complete the jacket is then felted to give structure to its form.
—
The bodice fits tight with a round feminine collar. The peplum has eight panels of garter stitch that flare out into pleats, giving a very sculptured feminine shape. The waistline is high, accentuating your legs.
100% Merino Wool

Hand knitted and felted in the UK
Returnable within 28 days.