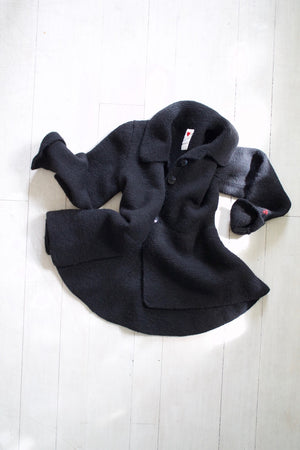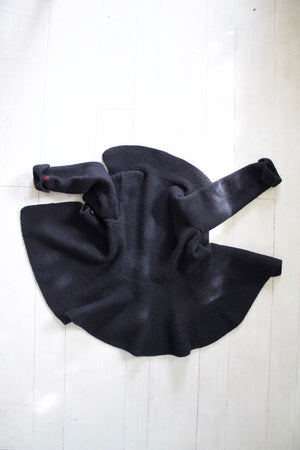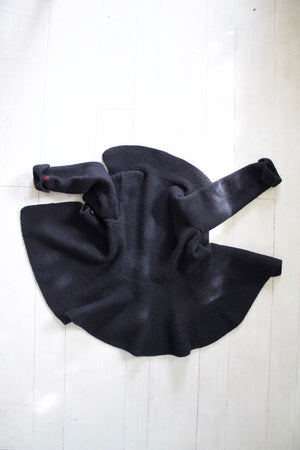 Bronte Jacket
The Bronte Jacket is hand knitted in the finest English Merino wool in the UK with a peplum that requires almost 400 garter stitches.
This is a highly tailored knitted work that has been felted to enhance the seams and bodice in order to give you a tight hugging fit. Since wool is the only natural fibre that has stretch, we are able to create the Bronte Jacket so that it gives your figure a sleek fit yet it allows you the comfort to run and jump at your leisure with its natural stretch and natural ability to breath.  
One size, fits 8–14.
100% merino wool

Hand knitted in the UK
Returnable within 14 days. Free express UK delivery.