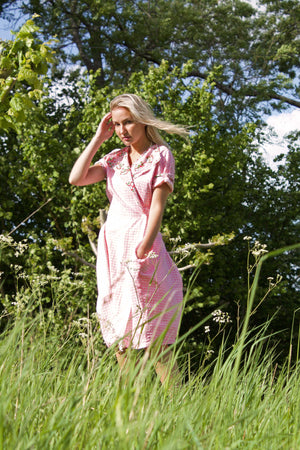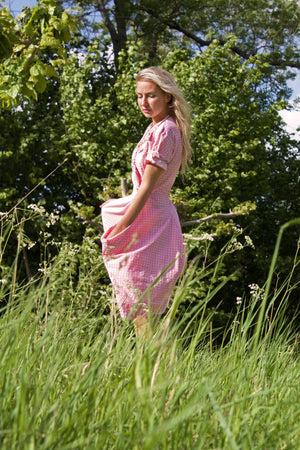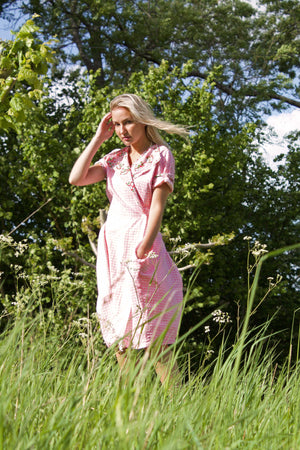 Wraparound Gingham Dress
Made from a sturdy Dutch Gingham, 100% Cotton, these flattering dresses are made to suit sizes 8 to 14. Redheart England will sew on the buttons to fit your waistline exactly, just send us your waist measurements and we will have that done promptly before delivery. In bright baby pink, pastel baby blue and bright crimson red.
100% cotton
Handmade in the UK
Returnable within 14 days. Free delivery and returns.