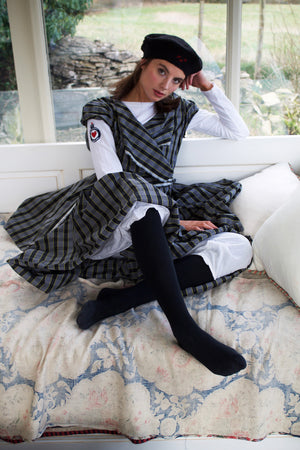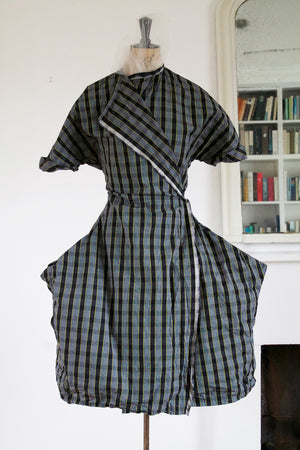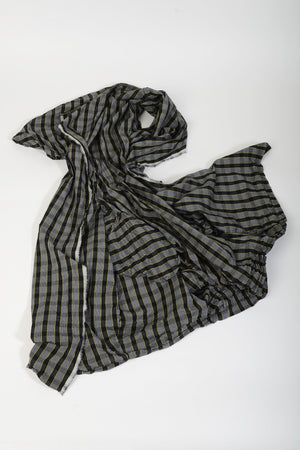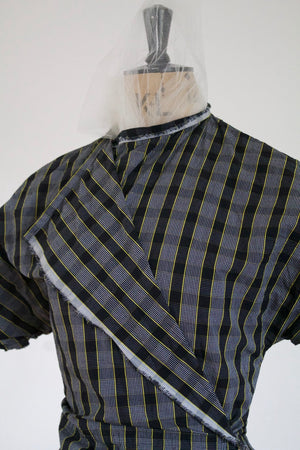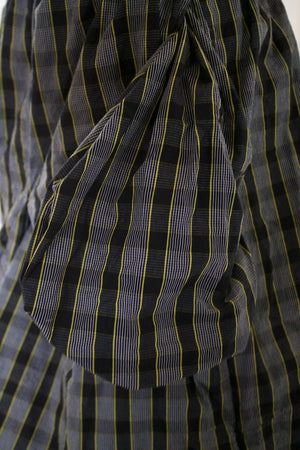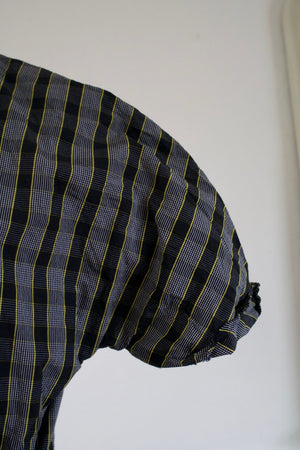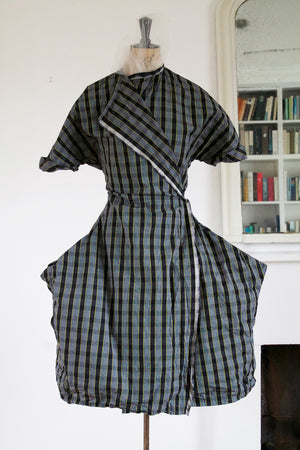 Check Point Dress
The Point Dress is a wraparound shape with big pockets. A soft and light summer elegance. 
It is made from a fine cotton fabric that's a perfect weight for a hot summer's day. For colder weather it looks just as elegant underneath a sweater as it does over a T-shirt.
The check pattern gives an air of traditional tailoring with a flowing, unusual twist. 
The Point Dress is fastened with poppers at the waist and can be altered to fit your exact measurements. When purchasing please give us your size and we will sew on the poppers accordingly.
100% cotton

Hand tailored in the UK
Returnable within 14 days.