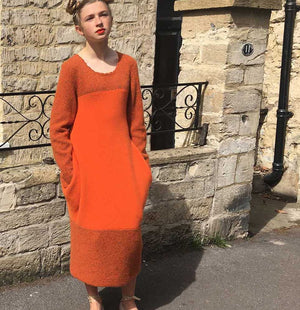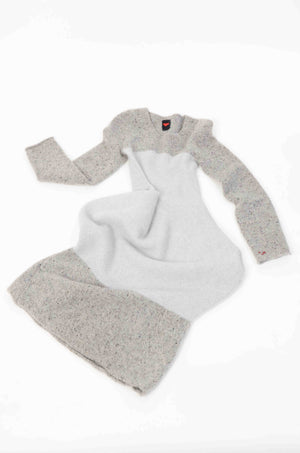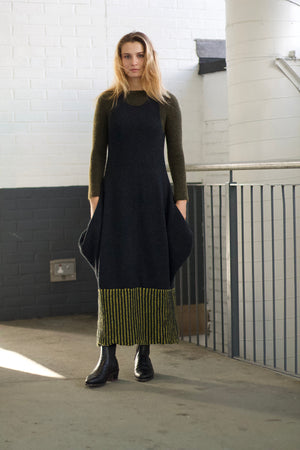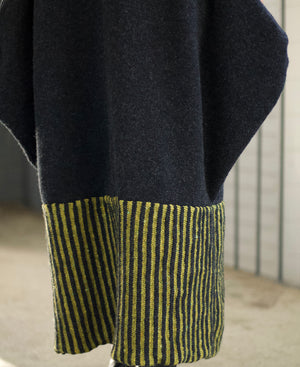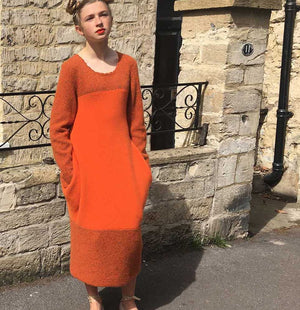 Brubeck Dress
The Brubeck is a fitted dress with flounced pockets. The bodice is fashioned from felted lamora and enhanced with Donegal tweed as the trim. This is a very sophisticated look and a warm solution to the English chill.
50% Italian lamora wool; 50% Donegal tweed wool. 
Hand loomed in the UK.
Wool's natural bounce and stretch means that each woollen garment can fit a wider range of sizes. This dress will fit size 8 loosely to size 14 snug. Model is size 8.

Returnable within 14 days. Free delivery and returns.