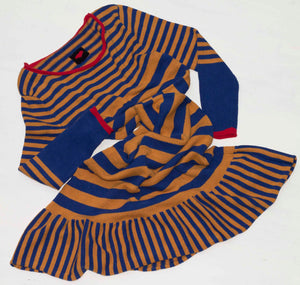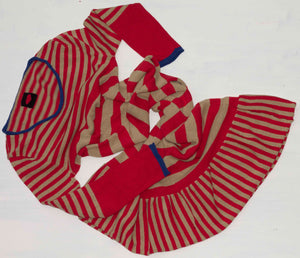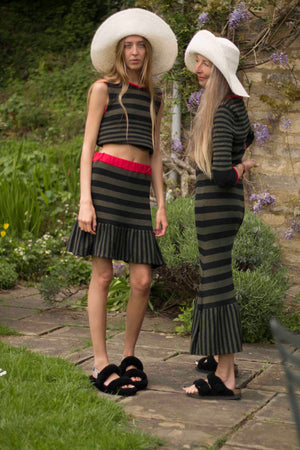 3/4 Sleeved Striped Cotton Frill Dress
This is a beautiful striking hand-loomed 100% cotton dress that is cool and eye-catching to wear in the summer nights. 
We have only made a few so the colour combinations are only a few also. This lovely cotton is soft, sturdy and comfortable to wear all the while being so magnificent to behold.